WK12
Group exhibition (2022)
Penthouse im Werk 12
Munich, DE
Permanent exhibition
A permanent group exhibition curated by Munich architecture office
Allmann Wappner
, taking place within a 620 square meter penthouse. Celebrating the firm's recently completed renovation of the semi-public space, three contemporary artists were chosen to adorn its many walls.
Let Me Find Home
Solo exhibition (2022)
Galerie Karin Sachs
Munich, DE
20th of January - 26th of February
Let Me Find Home could be described as an exhibition about learning and unlearning mechanisms, about both conscious and unconscious decision taking.

Jonckheere's latest drawings are no longer pitch-perfect, more spontaneous in their execution yet highly accurate in depicting the discovery of personal truths: each piece emphasizes that the act of recognizing is infinitely more valuable than the act of reinvention.

Let Me Find Home reflects the moment one realizes a worth-while journey is never-ending, and home has many faces. And, in that, it could perhaps be described as an exhibition about growing older.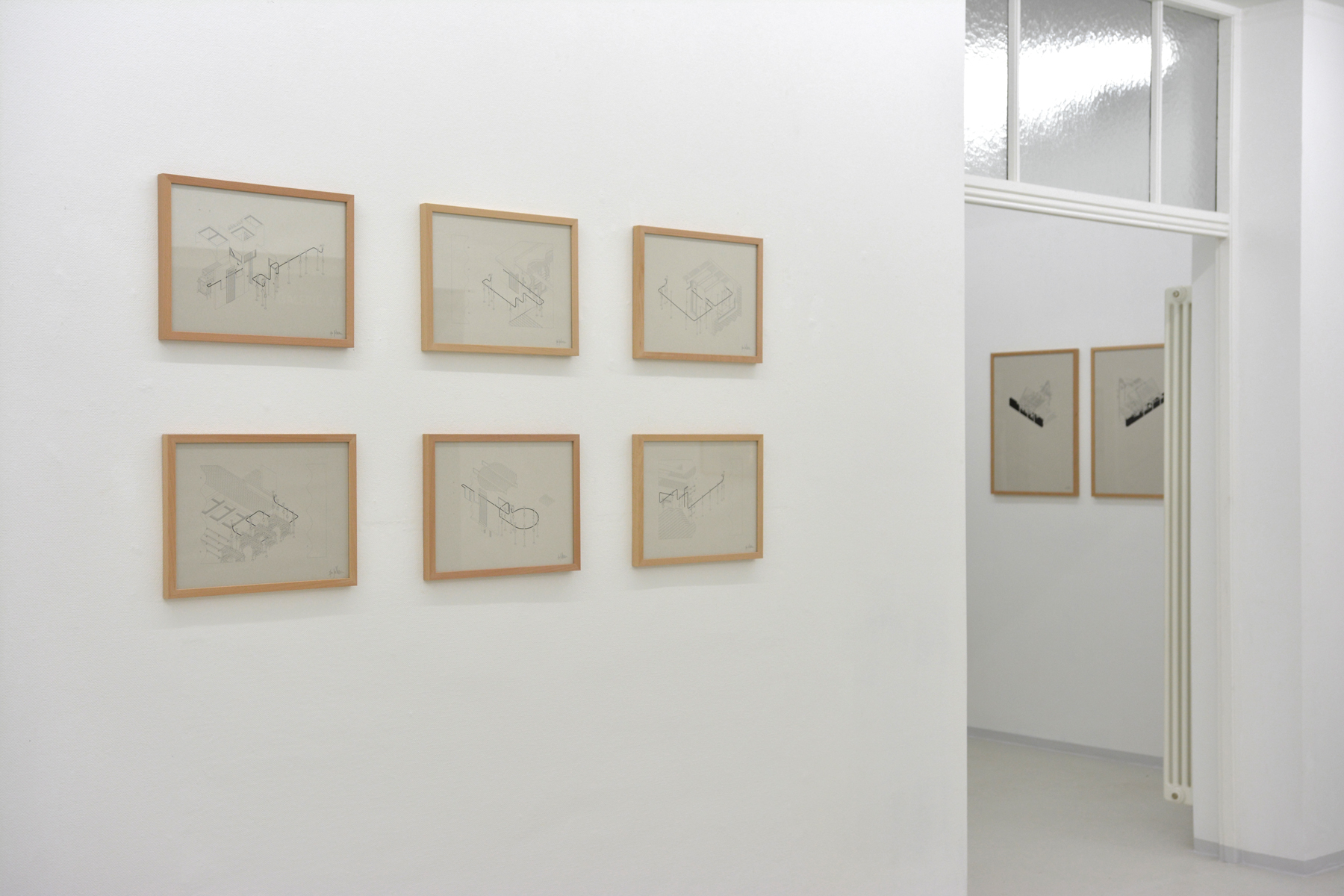 Kosmos
Solo exhibition (2018)
Galerie Karin Sachs
Munich, DE
12th of April - 26th of May
Somewhere along the border of France and Belgium lies a vacation resort where families would enjoy some time off. It's claim to fame a richly equipped open air swimming pool perched halfway up a mountain flank, tucked away among many trees.
Jonckheere was only granted one visit, long after the resort was left abandoned and the forest had taken the upper hand. Today, the area has been wiped clean and declared a nature reserve.
Kosmos
is an ode to both memory and imagination. Jonckheere's work willingly blurs the line between fact and fiction, presenting a parallel reality.
Kosmos
doesn't just present work inspired by the resort of the same name, it offers a glimpse into the workings of the artist's personal universe as well.
Drawing out: Material dialogues with the Boyarski Collection
Group exhibition (2017)
Int. Arts Campus DeSingel
Antwerp, BE
15th of November - 14th of January
A group exhibition organised by the
Flanders Architecture Institute
in which artists and architects go into dialogue with drawings from Alvin Boyarski's private collection, using their own creative practice as a starting point.
Komplementärkontrast

Solo exhibition (2016)
Projektraum Ligsalzstrasse
Munich, DE
4th of April - 5th of May


A commission asking for a personal interpretation of a private family house formed the basis for Komplementärkontrast.

After visiting the house in question, Jonckheere divided the home in multiple sectors based on both atmosphere and function. Each sector was recreated as an architectural alter-ego, before being merged together into the final commissioned piece.

Komplementärkontrast displays all drawings sprouting from the commission, as well as some interpretations of other architectural projects realized by the client, a successful architect located in Ghent, Belgium.